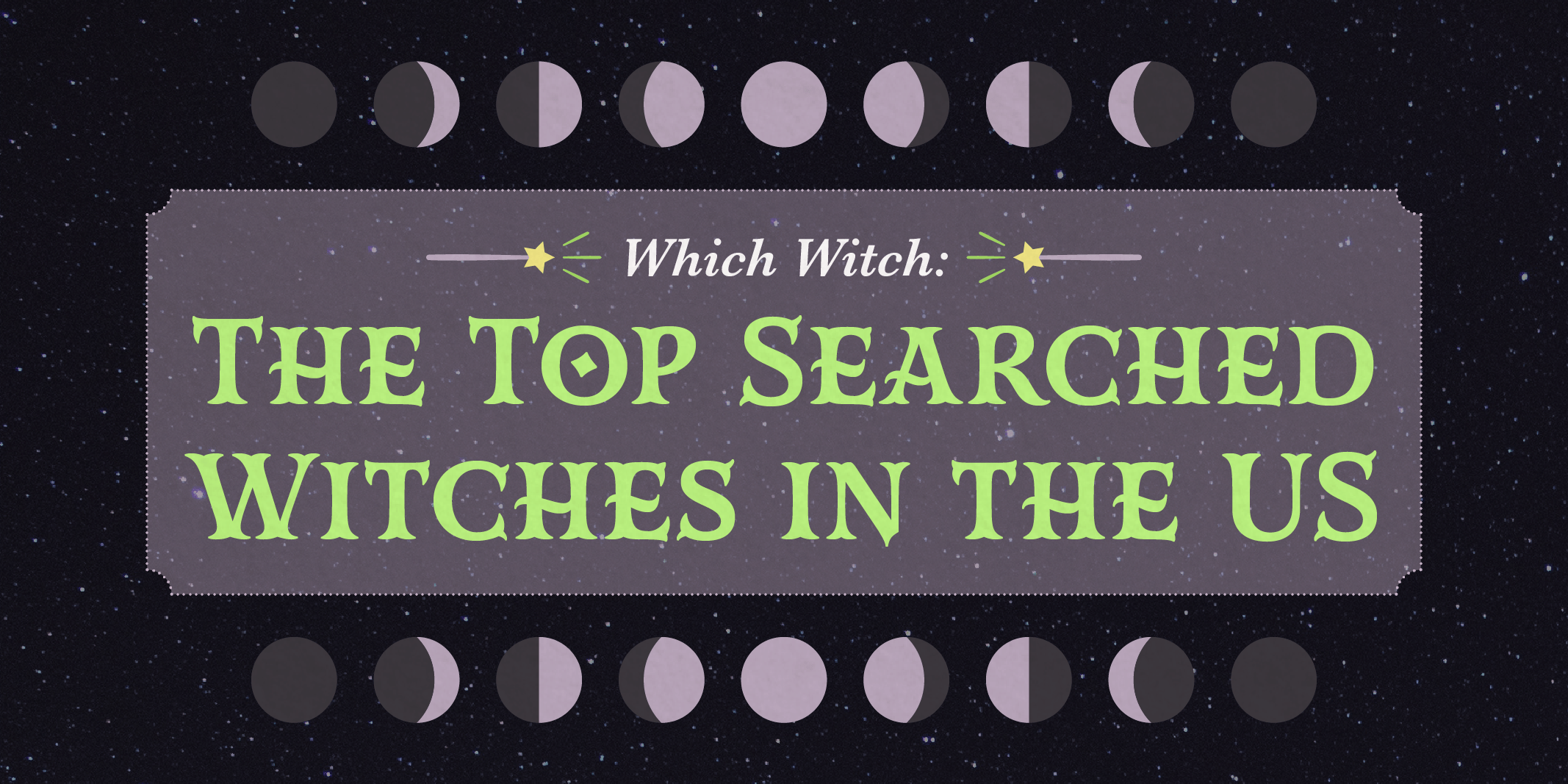 As we all celebrate the beginning of the Spooky Season, there's an undeniable "chill" in the air, as we come to grips with the fact that Halloween is going to look a little different this year. Parties, trick-or-treating, and haunted houses are mostly off the table, and even our outdoor activities are altered by the need for social distancing and regular sanitation. But there's one tradition that will look exactly the same this year: you can still have a Halloween Movie Marathon.
The Spruce team loves settling in and watching some great Halloween movies this time of year, preferably with some pumpkin-flavored snacks. You've got your classics, like Hocus Pocus, your re-makes, such as The Chilling Adventures of Sabrina, the major franchises, like Harry Potter, and so much more! We all have our favorite witchy characters… and we were wondering if America did too! So we took a look. Using Google Trends, we found out which witch is the most popular in every state, and in the US overall. You can check out the results below!
Which Witch is Most Popular by State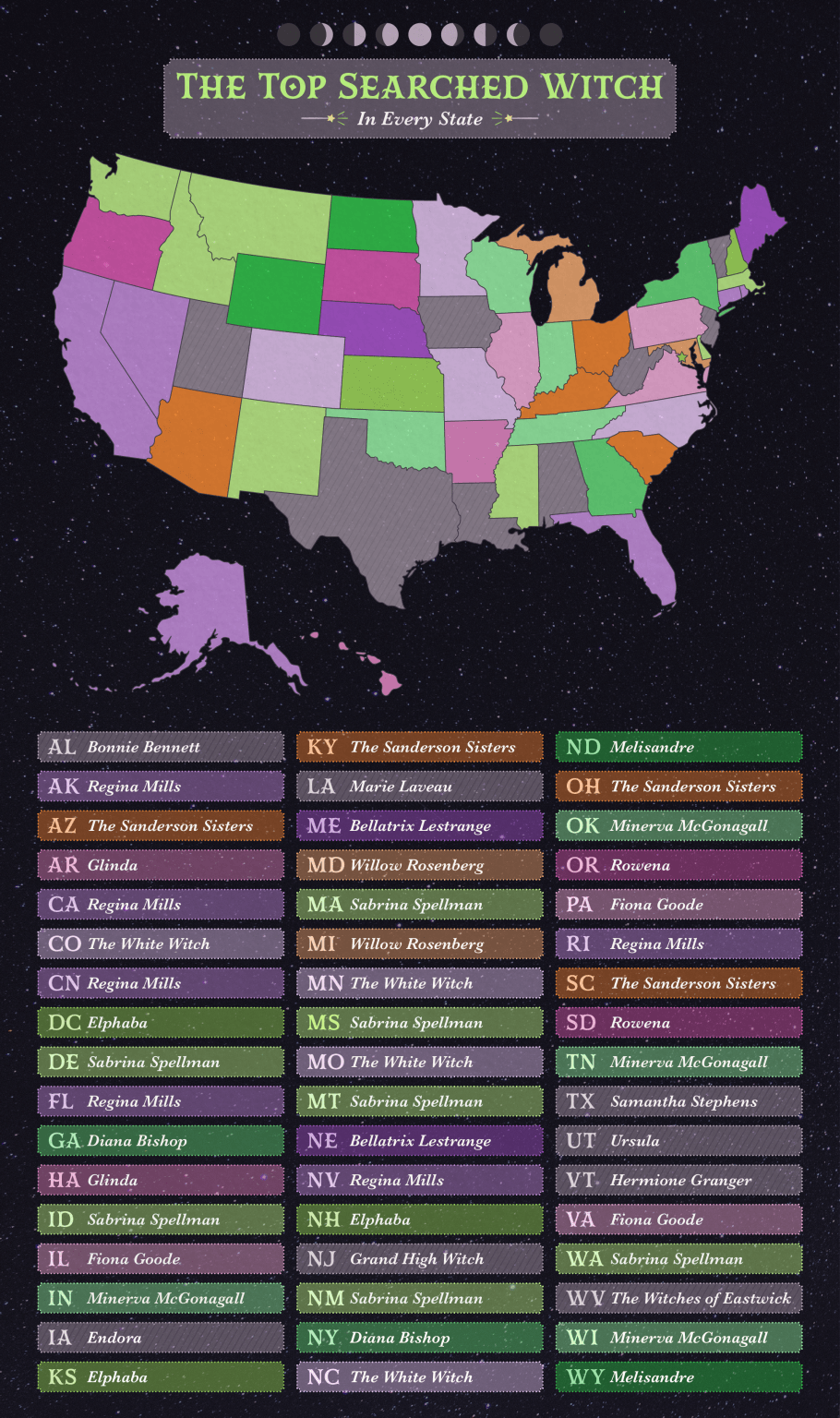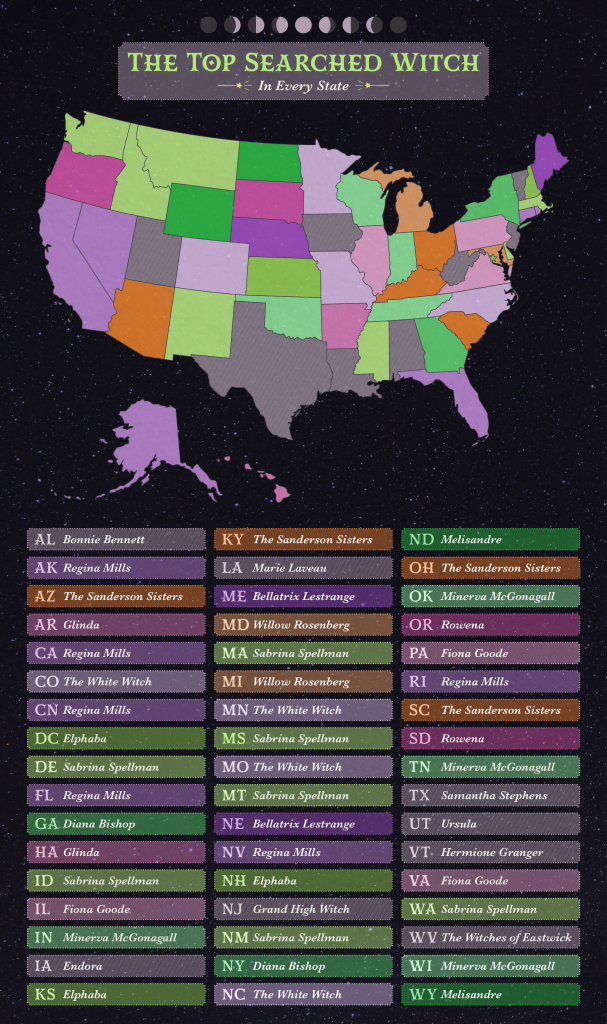 There's no place like home… or at least that's what Dorothy said, but apparently, the good folks of Kansas have more love for the Wicked Witch of the West than you might have thought! Elphaba, the main character of Wicked (prequel to The Wizard of Oz) is the top searched witch in Kansas.
Meanwhile, Massachusetts loves Sabrina Spellman who was known to be a Massachusetts native, accompanied by her trusty sidekick Salem. 
Arizona, Kentucky, Ohio, and South Carolina all have a spell on them for the Sanderson Sisters.
And finally, in the race for top Harry Potter witch, Minerva McGonagall took the top spot in 4 states, while Bellatrix Lestrange had 2 and Hermione Granger had 1! 
The Top Searched Witches in the US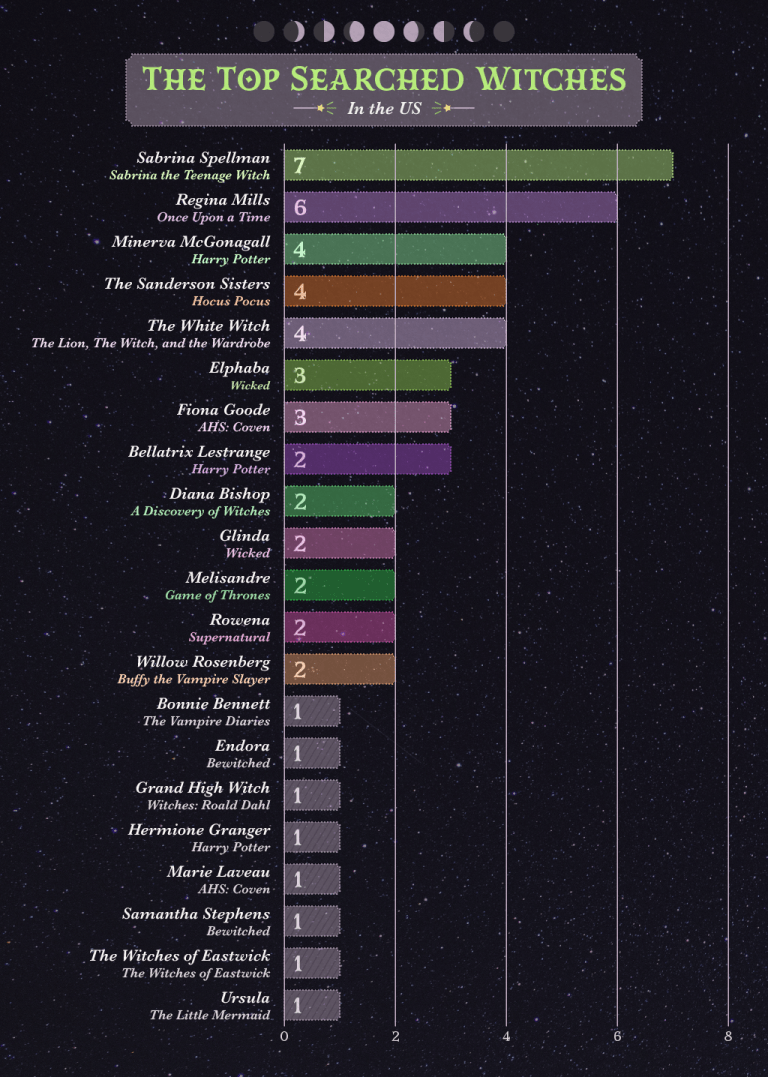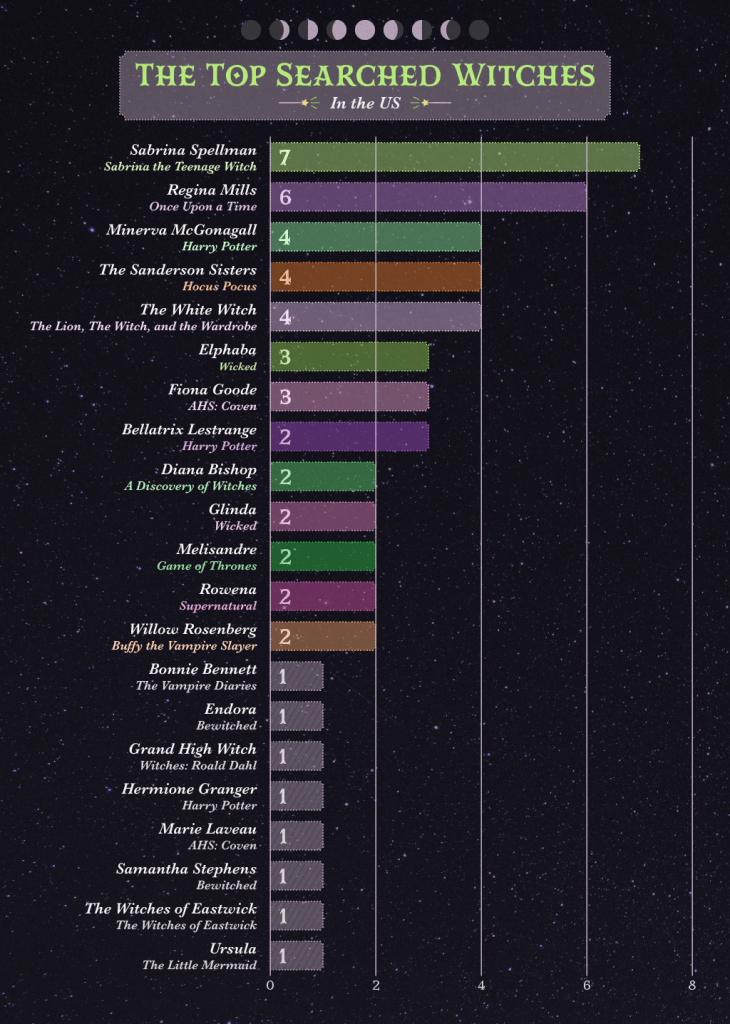 People clearly have a spot of nostalgia in their witch preferences, as Sabrina Spellman, originally of Sabrina the Teenage Witch, more recently of The Chilling Adventures of Sabrina, was the top searched witch in a total of 7 states! She narrowly beat out Regina Mills of Once Upon a Time and in third place, there was a three-way tie between Professor McGonagall, The Sanderson Sisters, and the White Witch. 
Halloween might not be the same this year, but that's not to say you can't still get into the spirit (see what we did there?) of the season! These movies and shows are the perfect way to connect with your favorite holiday while keeping safe and socially distant. If you're running out of movies to watch try your state's favorite witchy franchise! Maybe it'll put a spell on you to bring you a little Halloween joy this year.