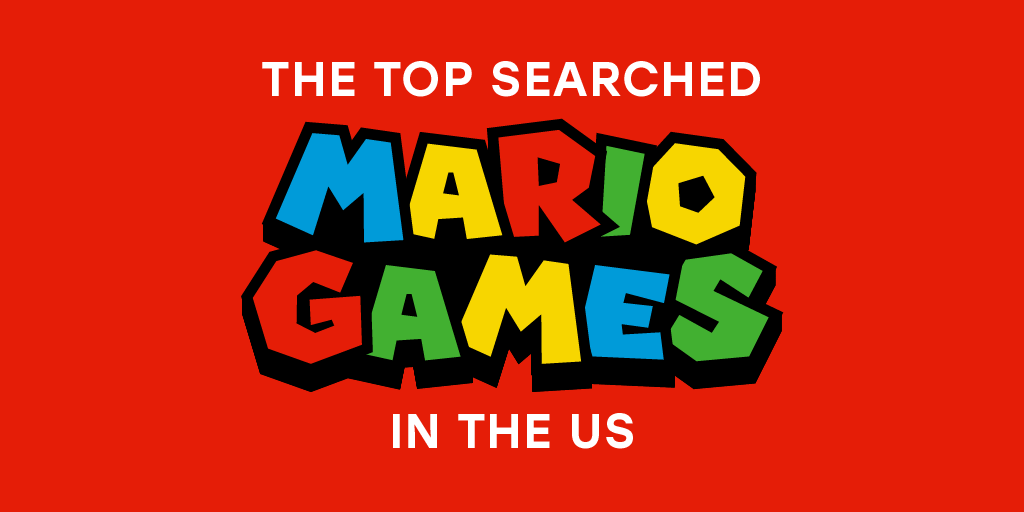 This year has been mired down by hurricanes, wildfires, killer bees, a global pandemic, and more, but it does mark at least one cheerful occasion—Mario turned 35! Yes, that Mario, the titular plumber hero of Nintendo's impossibly famous video game franchise. 
Since his 1985 debut, Super Mario Bros., Americans have coveted the latest game starring the mustached Italian. The upcoming holiday season is no different—three and a half decades later. Mario is as popular as ever, with three of his critically acclaimed 3D adventures being remastered and re-released for the Nintendo Switch console in September.
Video games aren't just for kids, either. According to VentureBeat, 65% of American adults are gamers. In fact, not only are video games great for releasing pent-up anxiety after a long day at work (while the kids run circles around you and the dog begs for attention), they have even been prescribed for substance abuse rehab, and used for Alzheimer's research.
Americans across the nation are searching for their favorite Mario adventures while cooped up at home, so we decided to celebrate Mario's big day by finding out which Mario games you love most.
For our study, we started with a massive list of more than 70 titles featuring Mario as the main protagonist or a major character. This included his mainline adventures as well as popular spin-off titles like sports, kart racing, and party games. However, we soon realized there were too many games to draw out meaningful insights and decided to group many games by series or theme.
That means, whether a state's top searched game was Mario Party 2 or Mario Party 8, we considered them indiscriminate Mario Party fans for the purpose of this study. Then we gathered 12 months of Google Trends search volume data for these games and series and mapped out our findings by state.
Ready to do this? Let's-a go!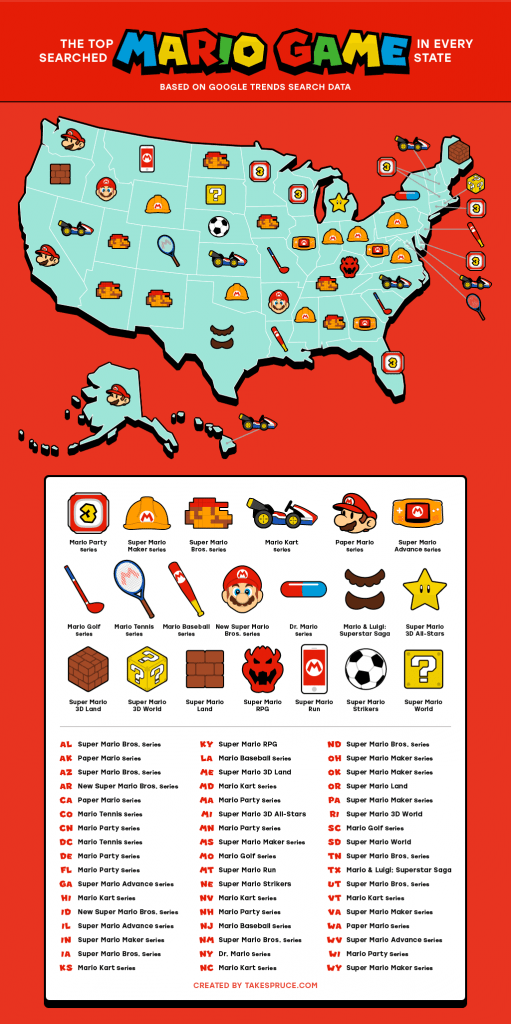 Is it any surprise that North Carolinians searched for Mario Kart the most? After all, North Carolina is where stock car racing originated and many consider it to be the home of NASCAR.
Others preferred to control Mario on baseball diamonds and soccer fields, delivering aces and smashes on nefarious opponents like Bowser, King Boo, and Petey the Piranha. Mario Tennis was the darling franchise of the District of Columbia, while those in Missouri and South Carolina held Mario Golf games up on a toadstool.
Gamers in Idaho showed clear preference for the classic platformer formula, flagging Super Mario Bros. games as their GOAT. Players in Connecticut, Delaware, Florida, Minnesota, New Hampshire, and Wisconsin banded together and gathered around Mario Party's lighthearted multiplayer minigames.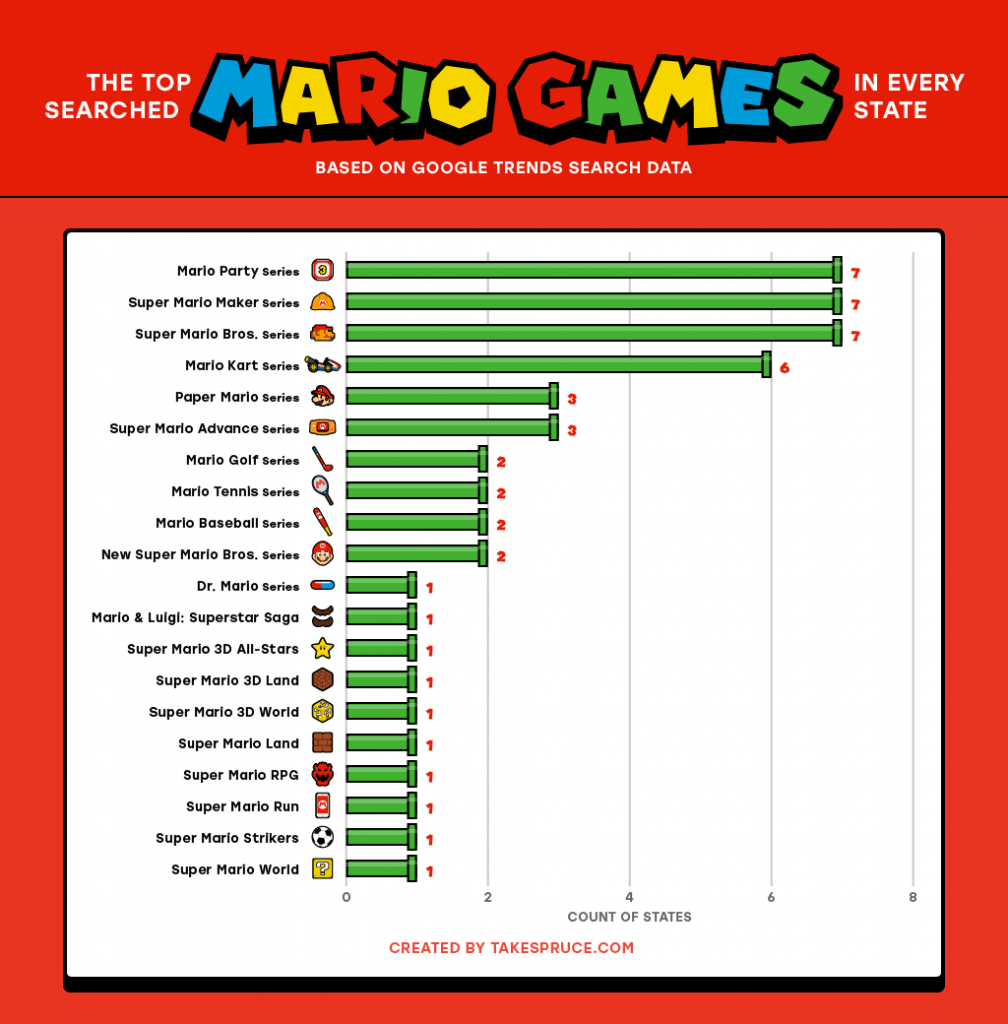 When it came to the most-searched Mario game overall, America was too smitten to choose just one game. Instead, three game series tied for first winning in seven states each. 
Mario Party was an expected choice, with its vast library pick-up-and-play minigames perfect for all ages. Mario Maker built its popularity from awarding its players creative agency to make their own side-scrolling levels and share them online to challenge friends and family. We also saw devotion to the classic Super Mario Bros. series. This category included the 1985 original, Super Mario Bros., and its sequel, Super Mario Bros. 2.
We are always game for a cathartic adventure that squashes stressors tied to the real world, and it looks like we aren't the only ones who are excited to experience the therapeutic effects of Mario games after a hard day's work. So if you're finding that you have too many proverbial goombas to stomp at work or in other areas of life, try getting in a quick gaming session to 1UP your day.